NBA & Headspace tip off with new content partnership
Credit: SportsTechie
The National Basketball Association and Headspace, a mindfulness and meditation app, announced a fascinating brand partnership built around content creation. In exchange for 7,000+ free app subscriptions for players and employees, the NBA has agreed to work with Headspace to create guided training content that will be distributed on the league's platform and channels.
This is no run-of-the-mill endorsement deal — not only is this a huge coup for Headspace's UK-born, ex-buddhist monk, lifestyle guru founder (who's already been given The New Yorker profile treatment) — this is notably a non-traditional endorsement deal for the NBA. While both individual teams and the league have been monetizing branded content for years, it's rare for a deal to cover potentially all the individual players in a way that is personalized, authentically human, and yet not traditionally handled like sports drink or apparel partnerships.
In return, Headspace receives free influencer marketing by activating an entire league of NBA all-stars, who have millions of social followers each. This isn't the first time Headspace has partnered with a sports company, either. Earlier this month, the app teamed up with Nike to create guided meditation for runners. And this isn't the only recent innovative content repackaging for the NBA. They just signed YouTube TV as the first-ever presenting sponsor for the NBA Finals and announced that viewers can pay 99 cents to livestream just the fourth quarter of games.
While this deal is unexpected, it noticeably doesn't feel forced. Instead, it feels authentic and taps into a timely discussion about mental health among NBA players. (Cleveland Cavaliers star Kevin Love recently opened up about his struggle with panic attacks during games in in a widely-read and discussed article.) Headspace now has an genuinely personal way of tapping into a near-endless supply of premium content that pro sports organizations and leagues provide.
This deal is further evidence that in a world where content becomes the primary vehicle for marketing (as we've written about in previous editions), the future of brand partnerships are going to be focused on innovative content creation and distribution.
It also shows brands there is room to experiment with sponsored content creation, influencer marketing, and widespread distribution — all under the same umbrella.
MORE CONTENT FROM THE SIMPLEREACH BLOG
3 Must Learn Lessons From Intel's Content Strategy
Though it had built a high output content marketing operation around the iQ by Intel blog, Intel knew that getting much smarter on distribution strategy was critical to hitting KPIs. Luke Kintigh, Intel's media and content strategist, and his team used SimpleReach to double average engaged time with content, increase social referrals by 12x, and generate 6x the page views. Here's what they learned.
The newest forms of branded content? GIFs and HQ Trivia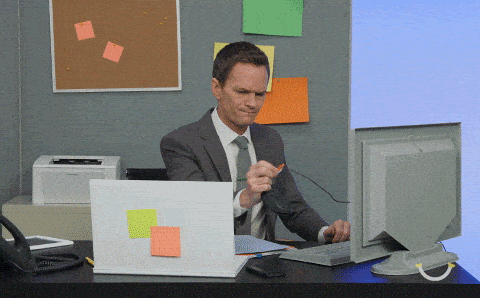 Credit: Giphy
Amazon, Converse, Pepsi, and Gatorade are all experimenting with creating branded GIFs — those ubiquitous short, looped graphic images that are easy to share and often used to illustrate a certain reaction — but with brand messages subtly built in. For example, Pepsi recently produced GIFs of Neil Patrick Harris drinking its new sparkling water, Bubly. And Converse launched a back to school campaign with Millie Bobby Brown acting out reactions, like "mind blown" and "Shhh!" The only actual branding in the GIFs is Brown's Converse-labeled shirt.
Juliette Leavey, associate director of digital strategy at Deutsch, is also looking to use GIFs for brands like Busch and DraftKings because "[they] are more cost-effective to produce than full videos. They tap into bite-size social content preferences. But the main reason to invest in them is their shareability."
In fact, that's a big part of what differentiates GIFs from videos. They're not necessarily meant to tell a full story, but rather to give consumers a short piece of content they can quickly watch and share in order to express a certain reaction or emotion. When you think about it, these GIFs are basically a 5-second hyper-concentrated kernel of exactly what branded content should be: completely native, valuable to the consumer, meant for sharing, and seamlessly integrated with the brand.
Publishers like Popular Science are also experimenting with GIF length, using longer GIFs of up to one minute — instead of text or short videos — to help tell stories quickly and in an engaging way. Microsoft also used this strategy to walk users through the key features of its new browser, Edge. And both short and long GIFs have frequently been used in lieu of videos out of necessity in email marketing.
But GIFs aren't the only new content format marketers are trying out.
HQ Trivia partners with Warner Bros. and Nike for sponsored content
HQ Trivia, red-hot live trivia app that reaches between 500,000 and 2 million viewers per broadcast and has made its main host an instant celebrity, is opening up new opportunities for branded content. The app just landed a $3 million ad deal with Warner Bros. to promote three upcoming movies and increase the prize jackpot. It also landed a deal with Nike to host a game in celebration of Air Max Day (the anniversary of the day the Air Max was released) and deliver a $100,000 prize pot to 100 winners.
These ads won't just be display or pop-ups. They'll be sponsored questions related to the movies, and integrated directly into the trivia game and user experience, with potentially digital jumping off points. AdWeek put together a great write-up of what brands can learn from the app.
As more companies run branded content and native sponsorships in new formats and there is increasing downward pressure on growth within programmatic and display, more unique branded opportunities will emerge. Expect to see brands and agencies that have built a strong, centralized branded content capability get in front, take more risks, and reap outsized returns.
Publishers coalesce strategies to diversify revenue streams
Credit: WSJ
A significant number of publishers are focusing on two categories of revenue diversifcation — generating direct customer revenue from subscriptions, memberships, and e-commerce; and experimenting with new forms of branded content creation. New York Media, which owns New York Magazine and Vulture, is considering adding a paywall to its digital properties, and The Daily Beast is looking to launch a membership program with exclusive content — or even events — for avid readers. USA Today already uses this model, hosting food festivals and movie club events for its members, and PopSugar just announced that it's planning a weekend-long festival for its audience.
Pete Spande, CRO of Insider, said that although advertising makes up 60-70% of their revenue, he wants to build towards a model that's one-third ads, one-third subscriptions and one-third commerce and content licensing.
The counterpoint
At the recent Digiday Publishing Summit, publishers voiced concerns off the record that it's hard to just "pivot to subscriptions" overnight — you need to design a paywall, figure out who's going to own this new program, and take into account significant new operational costs. For the Wall Street Journal, one of the archetypes of paywall monetization, it's taken years to develop it's current strategy.
"It's a long, slow road to grow into a product and experience that's good enough for readers to pay you anything," said one marketer at the summit.
Others voiced that it's tough to sustain the subscription model, as it'll eventually plateau and they'll have to raise the price or pivot to new markets.
Marketers also said e-commerce isn't easy to implement. "It's not as simple as slapping products up and hoping they sell," one marketer said. "If Amazon has [the product], we're not going to touch it," another said. "We need to be one of the only companies on the internet that has that product. Our success is all off of our niche."
A revenue strategy consensus forming?
The issues created by Facebook's algorithm and data scandals are going to accelerate this trend towards finding new revenue streams. Publishers are learning that they have to reduce their reliance on Facebook for organic and paid traffic, especially with the looming regulatory action.
As a result, we continue to see a coalescing strategy that includes a mix of branded content, subscriptions, and commerce/events to drive revenue.
8 more browser tabs to open
Curated and published by Adam Orshan, Amanda Walgrove, and Matt Levin in New York City.